Why Buy Natural Soaps?
Did you know that many "soaps" are actually detergent bars made with man-made ingredients? They leave your skin feeling dry because the detergent removes your skin's protective oils.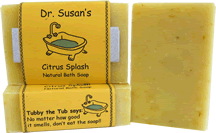 Even some non-detergent soaps can leave skin feeling dry. That's because the moisturizing glycerin naturally produced in soap-making is actually extracted from commercial soaps to be used more profitably elsewhere.
At Dr. Susan's Natural Bath Soaps, we believe that soap should be soap, so we leave the glycerin in the soap and use vegetable oils and honey that help cleanse and moisturize your skin naturally.
Dr. Susan's Natural Bath Soaps.
Good for you. Good for the earth.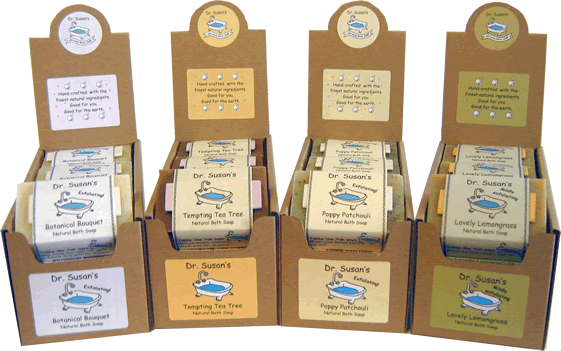 ---
(208) 461-2135